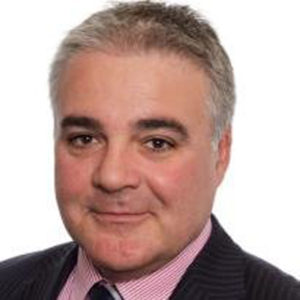 Justin McFarland
MINT Partners Australia, EM Fixed Income
Justin McFarland has over 25 years of financial markets experience and is a mainstay of the Australian fixed income market.
Justin began his financial markets career at Westpac Institutional Bank on the fixed rate trading desk. He soon moved into a sales role covering short term money market/fixed income investments, foreign exchange and interest rate derivatives, eventually holding the role of Manager, Capital Markets Sales on the Institutional Fixed Income sales desk. Roles since then include Manager, Global Markets Sales at the Commonwealth Bank of Australia and Director, Sales as a founding partner of Longreach Capital Markets (co-owned by JP Morgan) which focused on structured wholesale capital protected investments. In 2009 he joined FIIG Securities as a Senior Fixed Income Sales Director and assumed the role of Head of Middle Markets Sales, which focused on sub-institutional, not-for-profit and corporate investors across the full spectrum of fixed income products and services.
A great new opportunity has now opened for Justin as a founding member and Executive Manager – Fixed Income at MINT Partners Australia (a division of BGC Partners, the world's largest inter-dealer broker). In this new role, Justin is responsible for building the middle market and intermediary businesses via his strong relationships with church groups, charities, not-for-profits, family offices and accounting groups. He will also be heavily involved with the private client and high net worth sectors, drawing on his many years of experience in the domestic bond market.
Justin holds a Diploma of Financial Markets (Debt and RG146) from Australian Financial Markets Association and involves himself in charity events where possible, supporting organizations such as Stewart House and Hands across the Water.
About Mint Partners
The members of our Fixed Income team have seen the markets in all climates. With investment banking experience totaling over 70 years they have an unrivaled understanding of the sector. We provide our clients with a high quality advisory and execution service for a wide variety of Fixed Income products and currencies. Ours is an open and unbiased approach that ensures total anonymity. The platform offers dynamic solutions accessing all exchange listed products either electronically or on the phone, while straight through processing delivers real time margining. Comprising British, Italian, Spanish and Scandinavian personnel the team also leverages in-depth regional experience and expertise. First class product sourcing through our extensive market contacts is supported by various market related comments and updates throughout the day ensuring all our clients are constantly kept in touch and ready to react. The products we trade include:
Investment Grade Bonds, both Fixed and Floating Rate
High Yield / Cross-over product
Convertible Bonds
Emerging Market securities
Structured securities