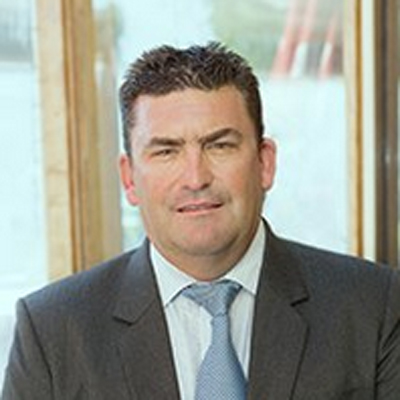 Oliver Kietzmann
Our Courageous Co -Founder, CEO & Methodical Management Consultant
Oliver is a highly driven and ambitious individual. He is passionate about helping as many growing and changing businesses as possible to unlock their full potential. He founded Alter Course in 2012 in order to facilitate those objectives.
Oliver is "mad about golf" and the golfing industry. He is passionate about becoming more involved in it and contributing to the industry through clubs, their members and organisations that support it, using Alter Course as a vehicle to provide services, advice and value propositions that will ensure industry growth and sustainability. He has a clear strategy and plans to execute it soon. He has contributed to clubs he has belonged to in the past but nowhere near as much as he'd have liked to.
He is a strategic thinker with a well-developed business management and accounting background. He takes a hands-on approach to whatever he is involved with and prides himself on delivering valuable outcomes.
His 22 year career has been spent primarily as a Finance and General Management Executive in SME's, Multi-entity Groups and the Corporate environment. After being raised in an agricultural environment and attending boarding school, Oliver started out working for audit firms in 1993 whilst completing his undergraduate studies. He progressed to managing an Accounting Firm in which he was a partner before joining a private group of companies becoming their Group Financial Director/CFO. Since 2009, he has held senior finance roles in Australia and engaged in consulting assignments through Alter Course.
Allied to his accounting and business consulting experience, Oliver has diverse industry exposure to manufacturing and
distribution businesses, a variety of agricultural operations, property development, property management, infrastructure project management, mining services activities, venture capital deals and other corporate finance activities. Oliver has also successfully managed a number of companies and organizations through growth and volatile change conditions.
His approach follows the principles of 'Strategic Management Accounting" and he can offer expertise in most aspects of corporate finance and change management. He adds value through exceptional skills in business performance analysis and improvement, re-structuring and re-resourcing finance teams and systems and also improving their output performance, acquisition integration, cash flow management, strategic planning and ensuring decisions that are made by management are likely to result in long-term financial sustainability. Oliver has also facilitated a number of business purchase and sale transactions.
Over time he has had exposure to many different business models, ownership structures and accounting software applications and has the tools and know how to provide significant value to the management any organization. He's also owned and managed a number of his own successful small businesses; an Accounting, Tax and Consulting business, a poultry operation, a florist business and also had involvement if his family farming operations from a very young age.
Oliver has a Bachelor of Accounting Science (B.Compt.) and is an Associate Member of CPA Australia. He has also completed study with the Taxation Institute of Australia in Foundation and Applied Tax.
Three Significant Career Achievements Oliver is proud of:
Establishment of a formal group operating structure. Successful management and integration of a 5 year merger & acquisition campaign involving the purchase of businesses and property. Improvement of Group accounting, audit and management reporting environment. Major growth in Net Asset value and profits achieved.
Managed the process of successfully trading out of a group cash flow situation, operating in the construction and mining services industries, rectification of group accounting functions, large projects and ERP system. Correct resourcing of finance teams, management and statutory reporting improved.
Rectification of a major infrastructure project ($200m) that entailed: rebuilding the project's budget to be aligned with schedule, managing probability testing in order to verify the ability to achieve the critical path of the project and utilising outcomes of statistical simulation to manage the project's budget and schedule. Identification of long-term sustainability risks to a business via modelling the effects of a major infrastructure upgrade on the future of the company. Realistic scenarios modelled using levers affecting the business. Re-structure of finance team, improvement of accounting, budgeting, internal control and reporting functions.